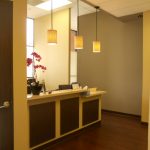 ENT Surgery Center Houston
Are you searching for an ENT treatment and surgery center in Houston, Texas? Ready to serve all your allergy and sinus needs from diagnosis to treatment, Houston Sinus & Allergy is your solution for better breathing.
Our Location
Our practice is conveniently located at 11811 FM 1960 Rd W. Suite 165 to serve the Houston, Cypress and Jersey Village areas.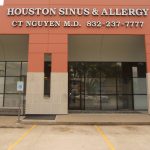 Comprehensive Treatments for ENT and Allergies
Houston Sinus & Allergy is proud to offer progressive, comprehensive treatment and procedures for ear-, nose-, throat- and allergy-related symptoms such as:
Nasal polyps
Sore throat
Pressure and pain near teeth
Congestion
And more
ENT Procedures We Offer
We make it our goal to offer the most natural treatment options possible, but we also offer in-house minor surgeries and procedures to permanently correct and relieve your symptoms. Our most popular treatment options include:
Sinus surgery to widen the sinus passageways and provide relief, better drainage and improved breathing
Post nasal drip procedures to stop leakage to your throat
Nasal obstruction procedures to remove growths or blockages
Allergy relief procedures
In-office CT scans to diagnose conditions
And more
What Makes Our Office Special?
Maybe it's our Triple Board Certified ENT specialist, Dr. Nguyen. Or maybe it's the full range of comprehensive services we offer for every step of each treatment process.
Here at Houston Sinus & Allergy, we'll make it our mission to bring you relief — whether you're struggling with allergies or suffering from a painful sinus condition.
With state-of-the-art facilities and equipment, dedicated staff, a certified doctor and the most progressive treatments, we can diagnose and treat your conditions with a personalized and caring approach. After we perform tests and imaging to diagnose your condition, we'll pursue the best method of treatment for you. We offer many in-office procedures.
Houston Sinus & Allergy is here to offer the relief you need — and change the way you live.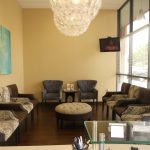 Appointments
For your convenience, we have made requesting an appointment a simple process via our website. If, for any reason, you cannot keep a scheduled appointment or will be delayed, please call as soon as possible. Charges may be incurred for appointments canceled less than 24 hours before scheduled appointment time.
Payment Options
For your convenience, we accept cash, Visa, and MasterCard.
See Relief With Houston Sinus & Allergy
Ear, nose and throat conditions can disrupt your entire life. Severe pain or an inability to breathe properly can interfere with your physical health, eating and exercise habits, sleep quality, mood, and relationships. Fortunately, with comprehensive treatment from Houston Sinus & Allergy, all that will change.
We do more than alleviate discomfort — our treatment options will help you breathe and live freely again. Choose a better quality of life today by booking an assessment or contacting us for more information.