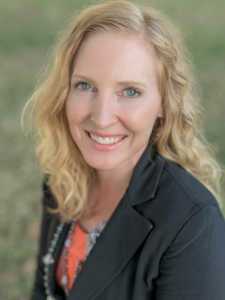 Houston Audiology & Hearing Aids
27230 Highway 290, #500
Cypress, TX 77433
Licensed Audiologist
& Hearing Aid Dispenser
Ms. McDougald has accumulated over 16 years of experience working with all patient populations, including pediatric and special populations, in the diagnosis of degree and severity of hearing loss with an emphasis on aural rehabilitation. She is experienced with the Big Six hearing aid manufacturers' products, technology and programming software. She received her Bachelor of Science degree in Speech and Hearing Science from the University of Utah and her Masters of Art degree in Communication Sciences and Disorders with an emphasis in Audiology from the University of Texas in Austin.
When Ms. McDougald is not in the office, she can often be found putting miles on her running shoes or volunteering with children as a Science Resources teacher, a Junior Achievement Instructor or Classroom Reader. She is active in community outreach as a licensed Hearing Screener in elementary schools and a Dangerous Decibels Instructor. Ms. McDougald believes that to hear better is to live better and is continually striving to help people hear better.
Numerous Brand Name Hearing Aids
Oticon, Starkey, Unitron, Phonak, Widex, Resound, Signia.
Latest hearing aid technology.
Bluetooth technology.
Smart phone compatibility.
All brands repaired.
Earmolds and swim molds.
Hearing protectors and musician ear plugs. Assistive listening devices.
Batteries and accessories.